ICANN 2021 Speakers 演讲嘉宾
Keynote Speakers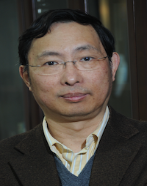 Prof. Xiaozhong Zhang 章晓中教授
Tsinghua University, China 清华大学
Prof. Xiaozhong Zhang, obtained his BSc in Physics from Fudan University (China) in 1982, MSc in Physics from Shanghai Jiaotong University (China) in 1984. He obtained his PhD. in Materials Science from Oxford University (UK) in 1989. He then worked as a postdoctoral research fellow at The Royal Institution of Great Britain for three years. During 1992-1999 he worked as a Faculty at Physics department, National University of Singapore. In 1999 he joined Tsinghua University as a professor at Department of Materials Science and Engineering. He was the director of Electron Microscopy Laboratory of Tsinghua University during 1999-2006. He is now serving as deputy director of the Key Laboratory of Advanced Materials (Education Ministry), deputy chief of Chinese national nano-technology standardization committee and co-editor of IUCrJ. His research interests are spintronic materials and devices, carbon materials, nanomaterials and nanostructure, electron microscopy, and computational materials science. He has published more than 190 referred papers and been awarded 23 patents. His silicon magnetoresistance work (Nature 2011) was selected in 2011 as "Top 10 scientific advances in China" and "Top 10 University level scientific and technological advances in China.
章晓中1982年1月在复旦大学物理专业(77级)获学士学位,1984年10月在上海交大固体物理专业获硕士学位。1985-1989年获国家公费奖学金在牛津大学材料系攻读博士学位,1989年获牛津大学博士学位。1989-1992年在英国皇家研究院任博士后研究员,1992-1999年在新加坡国立大学物理系做教师,历任研究员、讲师、高级讲师。1999年8月回国后被聘为清华大学材料系(现材料学院)的教授、博导,1999-2006年担任清华大学电子显微镜实验室主任,清华大学材料院中心实验室副主任,2004-2017年担任全国纳米技术标准化技术委员会副主任委员。目前是清华大学材料学院长聘教授(二级教授),担任先进材料教育部重点实验室副主任、全国纳米技术标准化技术委员会委员、全国微束分析标准化技术委员会顾问、全国新材料发展研究会常务理事。目前的研究领域为:自旋电子学材料与器件、类脑计算材料与器件、材料的电子显微学及计算材料学。回国后作为项目负责人申请到国家级科研项目10项(包括973项目1项,重大科学研究计划1项,自然科学基金重点项目1项,自然科学基金联合基金重点项目1项,自然科学基金面上项目6项),已经在Nature等SCI收录杂志上发表论文190多篇,获得中国和美国发明专利23项, 他的硅基磁电阻工作(Nature 2011)入选2011年度"中国科学十大进展"和2011年度"中国高等学校十大科技进展"。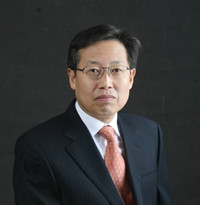 Prof. Soon Hyung Hong
Vice President, The Korean Academy of Science and Technology (KAST), Korea
Professor, Korean Advanced Institute of Science and Technology (KAIST), Korea
Prof. Hong completed his Ph.D. in Dept. of Materials Science and Engineering at Northwestern University in 1984. After R&D experience at Stanford University as a research associate, he joined Korea Advanced Institute of Science and Technology (KAIST) as a professor in 1986, where he is directing research and education on design, fabrication processes and applications of composites and nanocomposites. Prof. Hong pioneered to develop global leading technologies for fabrication processes and applications of nanomaterials filled multi-functional nanocomposites. Prof. Hong has published 263 international journal papers, registered or filed 158 patents, delivered 72 keynote or invited talks mainly in areas of nanomaterials and nanocomposites.
Prof. Hong had served as a Managing Director of the Office of Strategic R&D Planning (OSP) in the Ministry of Knowledge Economy (MKE), Director for Basic Science and Engineering in National Research Foundation (NRF) of Korea, Presidents of the Korea Society for Composite Materials (KSCM) and the Korean Powder Metallurgy Institute (KPMI). He currently is acting as the President of SAMPE Korea and the Vice President of the Korean Academy of Science and Technology (KAST).
洪淳亨院士是韩国工程院(NAEK)院士、韩国科学技术研究院(KAST)院士、美国西北大学材料科学与工程专业博士,拥有35年的先进功能材料研究经验。他曾任韩国金属粉末研究院院长、韩国教育部纳米技术研究院副院长、韩国复合材料协会会长等,现任韩国科学技术院(KAIST)副院长,韩国国防采办计划管理局咨询委员会成员,并兼任多部科学期刊的编委。其研究领域主要包括多功能纳米复合材料的设计与产品开发,金属基复合材料的设计、制造工艺和应用等;发表学术论文263篇,拥有发明专利158项;曾获2016年韩国粉末金属研究中心Changsung奖、2013年韩国金属与材料研究所最佳成就奖、2010年韩国教育科技部杰出100项研究奖、2007年韩国科学技术高级研究院国际合作奖、2006年韩国国家研究基金杰出50项研究奖以及韩国科技部100项最佳研究奖等荣誉。

Prof. Chengzhong Yu 余承忠教授 h-index: 79
The University of Queensland, Australia 昆士兰大学
Dr Chengzhong Yu received his bachelor and Master's degrees (1990, 1993) from East China Normal University, and his PhD from Fudan University in 2002. He was a Professor at the Department of Chemistry, Fudan University till 2010. Currently he is a professor and group leader at the Australian Institute for Bioengineering and Nanotechnology, the University of Queensland, Australia.
Prof. Yu is a chemist and materials scientist in functional nanostructured composites and their applications. Since 2000, he has published over 260 peer-reviewed journal articles, which have been cited over 16,900 times and resulted in an H-index of 64. He has developed broad industrial collaborations to extend the applications of functional materials in a real world. He has received several awards including the Le Févre Memorial Prize from the Australian Academy of Science, the ARC Future Fellowship, and the Second prize of the National Science Award of China (3/5).
余承忠,澳大利亚昆士兰大学教授,博士生导师。本科及硕士毕业于华东师范大学,2002年于复旦大学获得博士学位。自2000年以来发表了包括Nat. Mater.,J. Am. Chem. Soc.,Angew. Chem.,Adv. Mater.,Chem. Commun., Chem. Mater.等在内的290多篇高质量文章,被引用超过2万多次,H = 79。并获得包括澳大利亚Le Fevre Prize物理化学奖、The Australian research council (ARC) Future Fellowship、中国化学会巴斯夫公司青年知识创新奖 (2009年)、中国硅酸盐学会青年科技奖(2009年),教育部新世纪人才计划(2005年)及中国国家科学奖二等奖(2004年)等在内的多项学术奖励。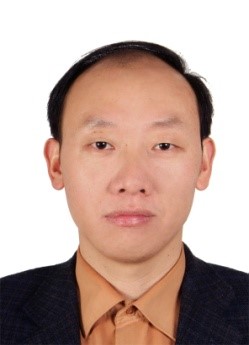 Prof. Guozhen Shen 沈国震教授 h-index: 79
国家杰出青年科学基金获得者
Institute of Semiconductors, Chinese Academy of Sciences, China 中国科学院半导体研究所
Guozhen Shen received his MS degree in 1999 from Anhui Normal University and Ph. D degree in 2003 from University of Science and Technology of China. From 2004 to 2013, he conducted his research in Hanyang University (Korea), National Institute for Materials Science (Japan), University of Southern California (USA) and Huazhong University of Science and Technology (China). He joined Institute of Semiconductors, Chinese academy of Sciences as a professor in 2013. His current research focuses on flexible electronics and printable electronics. He has published more than 300 papers with an H-factor of 79. He received several important awards, including the Research Fund for Distinguished Young Scientists, Mao Yi-Sheng Science and Technology Awards, Science and Technology Award of C-MRS, etc.
沈国震,中国科学院半导体研究所研究员,博士生导师,国家杰出青年科学基金获得者。1999年在安徽师范大学化学系学士学位,2003年在中国科学技术大学化学系获得博士学位。2004年2月-2013年2月分别在韩国汉阳大学、日本国立材料研究所、美国南加州大学以及华中科技大学从事科研工作。2013年加入中科院半导体所超晶格国家重点实验室工作。长期从事低维半导体材料与相关柔性器件的研究工作,迄今在Chemical Society Reviews, Advanced Materials, Nano Letters等期刊发表论文300余篇。先后获国家杰出青年科学基金、北京市科学技术二等奖、中国材料研究学会科学技术一等奖等奖励和荣誉。现任英国皇家化学会会士,中国材料研究学会理事,纳米材料与器件分会副理事长等。
Tutorial Speaker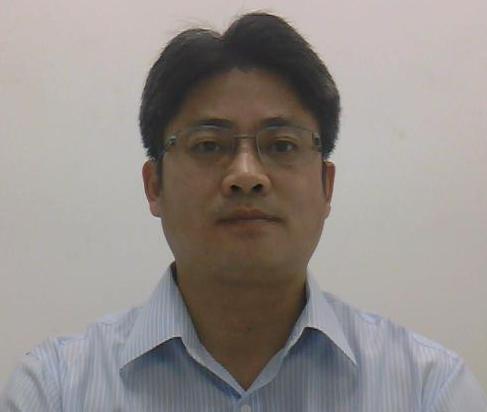 Assoc. Prof. Ouyang Jianyong 欧阳建勇教授 h-index: 67
National University of Singapore, Singapore 新加坡国立大学
Prof. Jianyong Ouyang received his PhD, master and bachelor degrees from the Institute for Molecular Science in Japan, the Institute of Chemistry of the Chinese Academy of Science, and the Tsinghua university in Beijing, respectively. He worked as an assistant professor at the Japanese Advanced Institute of Science and Technology and a postdoctoral researcher at the University of California, Los Angeles (UCLA) before joining the National University of Singapore (NUS) as an assistant professor in 2006. He was promoted to associate professor in 2012. His research interests include flexible electronics and energy materials and devices. He invented the first polymer-nanoparticle resistive memory, and his lab at NUS continuously reported world-record conductivities and thermoelectric properties of solution-processable intrinsically conductive polymers.
欧阳建勇,于清华大学化学系、中国科学院化学所和日本分子科学研究所获得学士、硕士和博士学位。然后在日本北陆先端科学技术大学院大学作助理教授和美国加州大学洛杉矶分校作博士后。2006年加入新加坡国立大学材料与科学工程学院,研究方向为有机电子、存储器件、纳米材料等方面的研究,在Nature Materials、Nature Nanotechnology、Nature Communications、Advanced Materials、Nano Letters等学术刊物上发表论文100余篇。多篇研究成果被MIT Technology Reviews、world journal、azonano.com、Nanotechweb、Journal of Materials Chemistry等报道或评为年度亮点文章。他的主要研究成果包括发明了世界上第一个高分子/纳米颗粒存储器和多次刷新可加工导电高分子电导和热电性能的世界记录。
Invited Speakers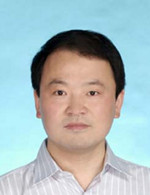 Prof. Zhi Yang 杨志教授 h-index: 57
上海市"东方学者"特聘教授
Shanghai Jiao Tong University, China 上海交通大学
Zhi Yang received his PhD, master and bachelor degrees from Lanzhou University, China, respectively. He worked as a postdoctoral researcher at the Hong Kong Polytechnic University and the Chinese University of Hong Kong before joining the Shanghai Jiao Tong University as an assistant professor in 2009. He was promoted to professor in 2010. His research interests include nanoscale electronic materials and intelligent sensing devices. He has published more than 200 papers with an H-factor of 57. He served as Associate Editor of the SCI journal Nano-Micro Letters (Impact Factor: 16.419).
杨志,上海交通大学电子信息与电气工程学院微纳电子学系教授,博士生导师,副系主任。"薄膜与微细技术"教育部重点实验室副主任,SCI期刊《Nano-Micro Letters》创刊副主编(影响因子:16.419)。教育部新世纪优秀人才,上海市"东方学者"特聘教授,上海市优秀技术带头人,上海市浦江人才。
主持了国家重点研发计划、国家自然科学基金、上海市科委基础研究领域重点项目、上海市科委纳米科技专项等20余项项目。已在国际著名学术期刊上发表SCI论文200余篇,被引用13000余次,单篇最高被引用1015次,ESI高被引论文15篇,H-index学术指数是57。转让中国发明专利5项,授权中国发明专利40多项,部分研究成果已经产学研转化并产生了一定的经济效益。获2017年度教育部自然科学二等奖(排名第二)。
主要从事纳米电子材料与智能感知传感器件的研究,研究成果得到了国内外同行专家的高度评价,部分成果因其具有重要的创新性和学术价值被《Nature》出版集团所属刊物NPG Asia Materials、Nanotechweb、Materials Views等选为研究亮点和期刊封面论文进行报道和推荐。
报告题目:纳米敏感材料与气体传感器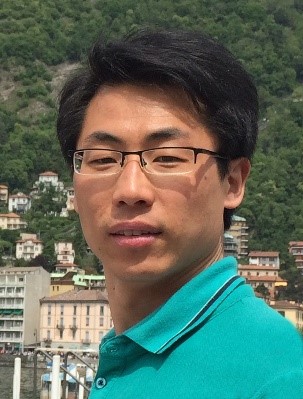 Prof. Jun Zhang 张军教授 h-index: 48
山东省杰出青年基金获得者
Qingdao University, China 青岛大学
Prof. Jun Zhang is currently a professor of College of physics, Qingdao University, China. He received his PhD from Nankai University in 2011 in China. During 2014-2015 he worked with Prof. Nicola Pinna at Humboldt University, Berlin, Germany. The research of his group is focused on the elaboration of micro/nanostructured materials by means of chemical and physical techniques. The physichemical properties of the synthesized nanostructures are mainly investigated for application in chemical gas sensor. He has published over 100 peer-reviewed papers with a personal H-index of 48, and one book chapter and three patents.
张军,青岛大学特聘教授,博士生导师,山东省杰出青年基金获得者。主要研究敏感电子材料和新一代信息传感技术。主持国家、省级等项目共9项;发表SCI论文100余篇, H因子48;授权国家发明专利4项;应邀参与撰写英文专著《Nanowire Electronics》;在国内外会议作邀请报告4次,口头报告10余次;曾获英国皇家化学会Mater. Horiz.新锐研究员、第十二届青岛市青年科技奖、青岛市优秀共产党员、青岛市高层次人才等荣誉;担任中国电子学会气湿敏专业委员会委员、SCI期刊Rare Metals青年编委。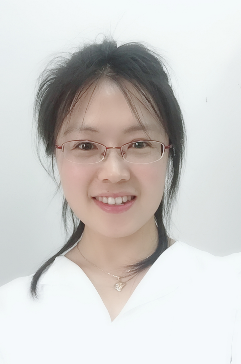 Assoc. Prof. Xiu-Li Yang 杨秀丽副教授
Yancheng Institute of Technology, China 盐城工学院
Dr. Xiu-Li Yang received her MS degree in Biopharmaceutics from Nanjing Forestry University in 2008 and Ph. D degree in Chemisty from Zhejiang University in 2013 under the supervision of Prof. Chuan-De Wu, then she joined Yancheng Institute of Technology. Currently she is an associate professor and Director of the Key Laboratory for Advanced Technology in Environmental Protection of Jiangsu Province, and she is a member of Early Career Editorial Board of《Chinese Chemical Letters》 and《Rare Metals》. Her researches focus on the design and synthesis of MOF-based nano materials for environmental sensing and purification supported by 9 national and provincial funds. Her accomplishment includes 37 co-authored papers published in J. Am. Chem. Soc.,Adv. Funct. Mater.,J. Mater. Chem. A,Biosens. Bioelectron., etc., with total citation over 1400 times and h-index of 21, 16 authorized invention patents, 3 provincial science and technology achievement awards, etc.
杨秀丽,盐城工学院副教授,硕士生导师,江苏省新型环保重点实验室副主任(主持工作),江苏省"333高层次人才培养工程"中青年学术带头人,《Chinese Chemical Letters》、《Rare Metals》青年编委。主要从事新型功能MOFs材料的分子识别和转化研究。主持国家级、省级项目9项;在J. Am. Chem. Soc.,Adv. Funct. Mater.,J. Mater. Chem. A,Biosens. Bioelectron.等国际权威期刊发表SCI论文37篇,被引1400多次,H因子21;授权国家发明专利16项;获江苏省科学技术奖三等奖、江苏省化学化工学会科学技术奖二等奖、江苏省科技创业大赛优秀团队等多项奖励。
ICANN 2019 Speakers Overview

Prof. Chengzhong Yu
The University of Queensland, Australia
Dr Chengzhong Yu received his bachelor and Master's degrees (1990, 1993) from East China Normal University, and his PhD from Fudan University in 2002. He was a Professor at the Department of Chemistry, Fudan University till 2010. Currently he is a professor and group leader at the Australian Institute for Bioengineering and Nanotechnology, the University of Queensland, Australia.
Prof. Yu is a chemist and materials scientist in functional nanostructured composites and their applications. Since 2000, he has published over 260 peer-reviewed journal articles, which have been cited over 16,900 times and resulted in an H-index of 64. He has developed broad industrial collaborations to extend the applications of functional materials in a real world. He has received several awards including the Le Févre Memorial Prize from the Australian Academy of Science, the ARC Future Fellowship, and the Second prize of the National Science Award of China (3/5).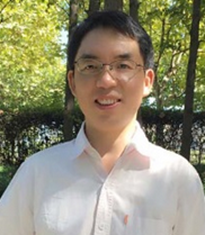 Prof. Yonghui Deng
Fudan University, China
Prof. Yonghui Deng received his B.S. in chemistry from Nanchang University (2000) and Ph.D in polymer chemistry and physics from Fudan University (2005). He worked as a postdoctoral researcher with Prof. Dongyuan Zhao (2005–2007), and was promoted as associate professor (2007) and full professor (2011) in Department of Chemistry at Fudan University. He worked in University of California at Berkeley (2009–2010) as visiting scholar. He has coauthored over 120 papers in refereed journals with total citation over 8000 times and h-index of 46. He received the second prize of Natural Science Award of Ministry of Education (the first awardee), the National Science Fund for Excellent Young Scholars by NSFC, the National "Youth Top-notch Talent Support Program, and Youth Cheung Kong Professor" by Ministry of Education. He is currently the acting associate editor of Chinese Chemical Letters (SCI indexed) and the assessor of Australian Research Council (ARC). His research interests include functional porous materials, core–shell nanomaterials, and their applications in catalysis, chemical sensor, biomedicine, etc.

Prof. Zhang Jiujun
Shanghai University, China
Prof. Zhang Jiujun, distinguished professor of Shanghai University, was elected Fellow (Member) of the Canadian Academy of Engineering and Fellow of the Royal Society of Chemistry as well. Prof. Zhang Jiujun was enrolled in chemistry department at Peking University in 1978 and got his bachelor and master degree there. He got his doctor degree in Electrochemistry at Wuhan University in 1988. From 1991 to 1993, Prof. Zhang did his postdoctoral research at California Institute of Technology. Later he joined York University and University of British Columbia. In 1998, Prof. Zhang joined Ballard Power System Inc. as team project manager. Prof. Zhang was elected Principal Researcher of National Research Council of Canada in 2013, and presided the International Academy of Electrochemical Energy Science (IAOEES) since. Prof. Zhang was elected Fellow of the International Society of Electrochemistry in 2013 and was elected Fellow (Member) of the Engineering Institute of Canada in 2015. With Prof. Zhang Jiujun's experience in electrochemical research, teaching, and project management, he has worked as leader of core teams in China and Canada, and as distinguished professor in 13 world renowned universities and institutes, Shanghai University included. Prof. Zhang Jiujun is the author of over 400 papers (including 240 peer reviews), 15 books and 36 chapters, 16 US or EU patents and over 90 technical reports. He has given over 110 lectures, among which 50 was invited lecture.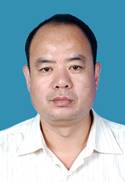 Prof. Jiaqiang Xu
Shanghai University, China
Jiaqiang Xu is currently a Professor and Vice Dean of Department of Chemistry at Shanghai University. He is internationally recognized as an expert in gas sensor and nanostructuredmaterials. His accomplishments include over 200 peer-reviewed journalpublications with 5700 cited times and 42 H-Index; 6 provincial science andtechnology achievement awards and tens of patents.
Currently, he is a director of SpecialCommittee on Gas and Humidity Sensor Technologies within China Electronics Society, An academic leader of nanostructured materials and devices fieldbelong to Nanomaterials Chemistry Key Discipline of Shanghai Municipal Education Commission. He also is a member of Council of Sensors and ActuatorsTechnical Committee, China Instrument and Control Society, and China sensors alliance.
Prof.Jiaqiang Xu's group focuses on the design and synthesis of novel nanomaterialsfor a broad range of applications, including chemical sensing, biomedicalanalysis, catalysis, fuel cell and lithium battery technology. Their currentefforts on nanomaterials include the controllable synthesis of semiconductingnanomaterials, bimetallic nanocrystals, mesoporous silica, and organic/inorganichybrid materials. For the semiconductor nanomaterials research work, they aredeveloping different semiconductor nanomaterials with different morphology andstructure, and exploring the use of these nanomaterials as gas sensingmaterials for environmental and industrial monitoring, personal safety orpublic security. They have synthesized and assembled hierarchical semiconductornanomaterials from integrating low dimensional building blocks for gas sensingwith improved stability and sensitivity. They introduced monodispersed metalnanocrystal on the surface of semiconductor nanowires to construct diversefunctional nano-architectures for fabricating chemical sensors with tunableperformances.
They also synthesized different silica-based mesoporous organic-inorganic hybrid materials to construct QCM gassensors, and used for the detection of hazardous substances, including nerveagent simulant, organic vapor, and heavy metal ion. Other research interests inhis group are taken to the synthesis of functionalized bimetallic nanomaterialsand graphene to exploit their applications in chemical sensing, catalysis andenergy storage and conversion.
Copyright © ICANN 2022 All rights reserved.